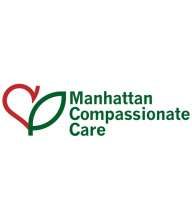 At the close of 2015, I certified as a Compassionate Care New York (CCNY) Physician by the New York Department of Health NY State Medical Marijuana Program, the first medical facility to lawfully recommend medical cannabis and help patients alleviate their suffering.
To most, including physicians, where Culinary Medicine and Compassionate Care intersect seem disparate:   I am trained as a Nephrologist.  Nephrologists only manage and treat disease.  With a diagnosis already in hand, when the kidneys fail, we put them on dialysis.  Compassionate Care at the other end of the spectrum, provides an option for patients when their disease is refractory to conventional therapies.
However, being a Nephrologist could not prepare me better to take on the responsibility of recommending medical cannabis to my patients. Understanding how cannabis is metabolized in the body, medication dosing, titration and interactions is precisely what the kidneys do.  The kidneys support all other organs.  Already having knowledge of how all medications work is entirely part of the kidney's wheelhouse.
Also, this is something very near and dear to my heart.  After over ten years, I am finally coming full circle with the patients I always felt I had calling to serve. I have gained extensive palliative care and oncological experience over the years of medical training; however, the lessons I learned in compassionate care was not taught in a classroom, but in the life and continuing spirit of my sister, Jennifer, and her body's affliction with metastatic colon cancer.  This sociopolitical and medical movement to allow this very special medication to be legally researched and prescribed undoubtedly marks a change in the face of medicine to support countless people who suffer both physically and silently.  This is, in my way, how I stand up to cancer.
It is within the continuum of human life that Culinary Medicine, Nephrology and Compassionate Care exist.
---
If you or a loved one would like to be evaluated by Manhattan Compassionate Care for medical cannabis treatment, please call (917) 364-4885 to make an appointment.